Cinema 4D Tutorials, Online Training, Daily Drawings
Welcome to Triplet 3D's blog. Here you will find in-depth Cinema 4D tutorials, free online training, and daily creative explorations.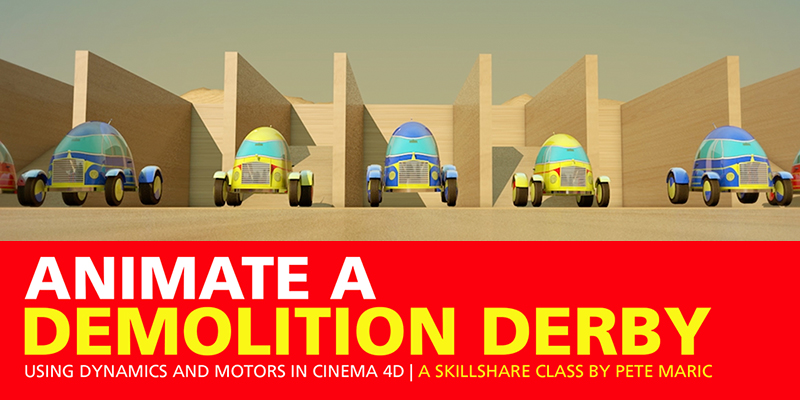 Animate a Demolition Derby Using Motors in Cinema 4D Welcome to this course on Animating a Demolition Derby Using Dynamics and Motors in Cinema 4D. The topics that will be covered include the following: Organizing and preparing the model for […]
Read more
About Triplet 3D
We are a fusion of both artistic and technically talented people that are continually driven in our passion for making great artwork. Built on years of experimentation, we unleash our creative spirit to provide clients with custom-crafted, cutting-edge, and dynamic imagery. We are specialists in the multi-disciplinary arts of 3D Visualization, Animation, and Motion Graphics and work tirelessly to ensure our work captures the heart of our client's concepts.
Read More
Contact Info
Triplet 3D Inc., 520 Terrace Plaza, Willowick, OH, 44095 Phone: (216) 359-1003 Email Address:
[email protected]
Payments Accepted

Get Social