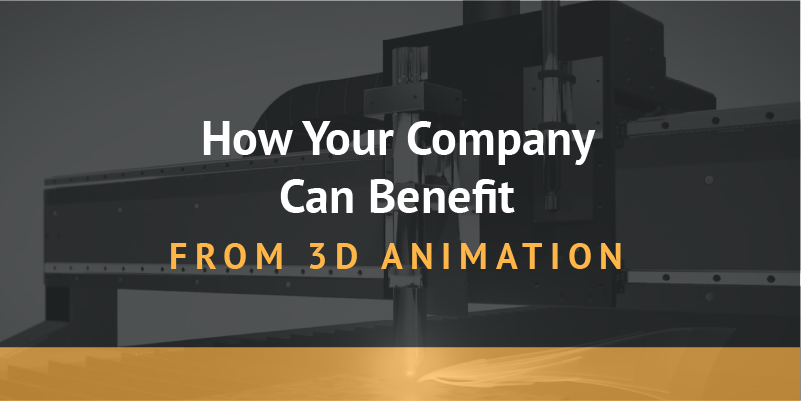 Have you been considering 3D animation for your company? Or perhaps, you haven't even considered it much at all. 3D animation can offer a really exciting way to present your product, service or company and make you stand out among the competition. It is engaging, dynamic and interactive. In our increasingly digital world, the importance of video marketing really can't be overstated. And if used well, it can mean an increase in sales as well. Below are some of the pros and cons of 3D animation, as well as some of the applications.
Pros
-It offers a versatile medium for your sales presentation, as well as a unique way to show off your brand's personality and creativity
-It can help demonstrate the full potential of a product without having to set it up or lug it around, and offers a way to visualize concepts quickly and powerfully
-It's a great visual way to enhance your product and service, and is much more exciting than powerpoint presentations and brochures
-Make anything look cutting edge and enhance its perceived value
-It can create something that can not be achieved through live shots
-It enables animators to create different realistic environments, characters and objects
-With it's great sense of depth and scale, it provides an ideal way for showing landscapes, architecture, and products
-It makes it possible to create images that would be either extremely difficult to generate or sometimes even impossible using traditional techniques
Cons
-While it can be more realistic, it can be expensive and time-consuming to create and edit
-It can be complex and involve a lot of steps
Applications of 3D animation
-Show internal components of a complex product or system
-Showcase a building or a product that hasn't been built yet
-Show off different stages of a plan
-Show how to interact with a product
-Take someone on a virtual tour of a building or a property
-Show how your product can be used or applied to a problem
-Zoom into a small or even microscopic detail or a product or a component
-Show off how something like a medical device can interact with a human body
Pros of 3D Animation
-Create environments, characters, and objects that appear realistic.
-Objects in a three-dimension space can be more accurately represented than those in two-dimensions. As a result, 3D animation is often used for scenes that involve complex movements or actions, such as flying or explosions.
-3D animation provides a greater sense of depth and scale, making it ideal for showing large landscapes or altered realities.
-The use of three-dimensional models make it possible to create images that would be impossible or extremely difficult to generate with traditional techniques.
-3D animation provides a realistic look and feel
-Better suited for films with action-packed scenes or complex locations.
-It is versatile, which makes it a popular choice across different mediums
Cons of 3D Animation
-While 3D animation can be more realistic, it can also be expensive and time-consuming to produce due to the reliance on software.
-Involves a lot of steps, can be complex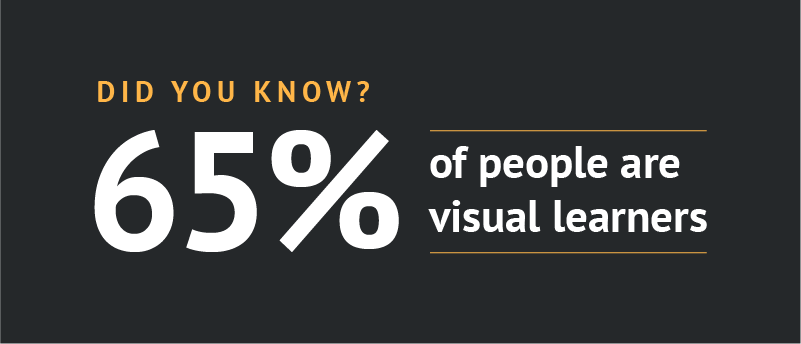 How Video Content is Being Used By Businesses and Consumers
Video content online is ever-increasing, constituting more than 80% of all internet content. It has drastically risen as a tool for today's marketers and has become highly influential over consumers' buying decisions! Some of the most recent data regarding video content shows that as of 2023:
-Businesses using video as a marketing tool has increased by 23% since 2017, from 63% to 86% (Forbes), and 78% of marketers use social media platforms for their video marketing efforts (Statista)
-Consumers retain 95% of a message when viewed on video versus 10% when reading a message in text (Statista)
-92% of mobile video users will share with others, hugely amplifying the potential reach of a brand's content (Statista)
-72% of consumers prefer video content over other types of content when they are learning about a product or service (linearity), and 84% of consumers were convinced through a brand's video to buy a product or service
-Interactive videos have a completion rate of 90% (G2)
Use of Animation Among Different Industries
3D animation is used in a variety of industries, including media and entertainment, construction and architecture, manufacturing, advertising and marketing, healthcare and education. It's very versatile and can provide advantages to companies of every scale and industry.
-Media and Entertainment – As probably the most widely recognized industry for 3D animation. 3D modeling is used for TV and movies, advertising, music videos, and even stage shows
-Construction and Architecture – Instead of using flat paper drawings, architects and designers can now use 3D animations to explore their constructions
-Advertising and Marketing – 3D animations are used in brand videos to help sell a product or service or introduce the brand
-Healthcare – Medical training has a lot of complex processes, 3D animations are used in educational videos
-Education – 3D animation is used in e-learnings and for demonstrating complex topics
Sources:
How does 3D animation work? https://unity.com/solutions/what-is-3d-animation
The Process of 3D Animation https://www.media-freaks.com/2023/04/20/the-process-of-3d-animation/
How Animation Can Help Sell Your Products and Services https://www.media-freaks.com/2023/04/20/how-animation-can-help-sell-products-and-services/
200 Key Video Marketing Statistics and Insights