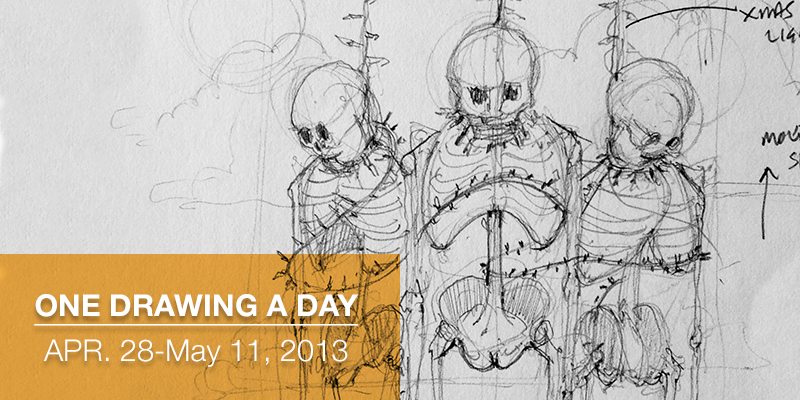 Sketchbook, One Drawing a Day: The Nightmare Before Christmas
This week's sketchbook drawings focus on rough compositions for a concert poster I am working on. The music that will be performed is the score from Tim Burton's movie The Nightmare Before Christmas. While I was brainstorming concepts for this poster, I studied the overall look and feel of the movie but made a conscious effort not to use any of the characters or any specific graphic elements from the movie. Essentially, I am trying to visually emphasize the word 'nightmare' in my concepts while creating a theme that is unique to Cleveland.
The concert is being organized by Sombrero Brothers Productions and  Kris 'skinnyk' Morron, a talented trombonist, composer and conductor. The event will be taking place in October, 2013 and is a showcase of local Cleveland music talent.
Once I finalize all the details of the poster, I will create an in-depth tutorial outlining the process and techniques I used.